For anyone who believes Tennyson's old adage "tis better to have loved and lost than never to have loved at all," this book is for you. Twenty-first century life is wrought with failed relationships.
For the first time in history marriages have a less than 50% survival rate, as the poet here know first-hand. With a triumph of the human spirit, Mary Morgan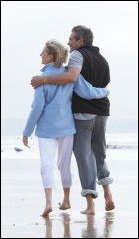 Brown rises above the ashes of her painful past to discover the glimmer of promise that fate has better things in store. With raw honesty, sensuality, and humility, Ms. Brown chronicles the stages of love from the flirtatious risk taking to the broken promises.
The universality of love permeates her poems about letting go and learning to love yourself again. You will laugh, cry, get angry, sigh, and cheer as this romantic soul touches yours. Mary Morgan Brown currently resides in Oakland, California, with her husband Gregg, a mission developer for a new church start.
Although Love is the Remedy: Poems for a Mending Heart is her first book of poetry, several poems in this collection have been previously published in magazines and poetry journals.
This volume of love poetry charts the ebb and flow of love from its vulnerability, deep longing, excitement, contentment, disappointment, and rejection to its willingness to try again. Ms. Brown leaves you believing Tennyson was right after all!